Collaborative advisory and development of Afterpay monthly payments
Who is the client?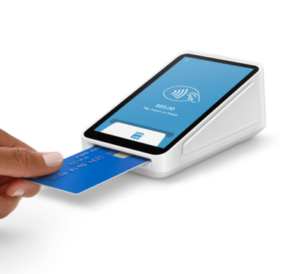 Block Inc. is a multinational conglomerate with several subsidiaries including three in the financial services space:
Square – a payments platform aimed at small and medium businesses that allows them to accept credit card payments and use smartphone or tablet computers as a point-of-sale system.
Cash App – a mobile app that allows monetary transfers both among users and between users and businesses.
Afterpay – the leading buy-now-pay-later service
What was their business challenge?
In Nov 2021, Block announced the acquisition of Afterpay, so they could offer 'buy now, pay later' (BNPL) at checkout. However, the Afterpay BNPL product was capped at $500 credit for most customers. While still a valuable product, Block and Afterpay needed options on how to provide a larger credit amount in a consumer lending product for the U.S and Australia. Digizoo and members of the Afterpay staff who had moved to Block, were brought together to form a team that would:
Investigate and deliver a decision on build vs buy options to support this new consumer lending product.
Work with global teams to deliver it in the US market, to start.
What did we deliver?
The combined Digizoo and Block/Afterpay team assessed several lending vendors against the option of building from scratch, to determine the preferred way to deliver an interest-bearing loan account that supported key loan servicing journeys including:
U.S Regulation Z policies and calculations
U.S State policies including military rules.
Instant quotes over 3,6 or 12 months with exact amortisation
Handling repayments (early, late, missed, on-time) with updated amortisation.
Handling financial stress
The combined team concluded that building a solution would be the better approach and that this would be possible in 3-6 months by harvesting the systems that Afterpay had already built. They identified the additional work needed, such as creating a new set of interest calculation services, plus some new journeys including onboarding and US regulation requirements. These finding were presented to Afterpay Exec VP, Lee Hatten.
Once approved, the combined team worked together with US resources to build and deliver the US regulated loan services. Over time the Digizoo team moved off the project, but it was delivering in Dec 2022, now known as called Afterpay monthly payments.
What were the business outcomes?
Thanks to the work of the combined Digizoo and Block/Afterpay team, the company was able offering to Afterpay monthly payments to customers in the US who needed larger credit over a longer period. This helped close the gap with other lending provider products such as credit cards and personal loans.
A key positive outcome of this project was the way Afterpay could leverage existing service. This not only drove a financial benefit, but also meant that IP and knowledge was maintained within the company as well as increasing the value of the company's own staff in relation to new offerings.